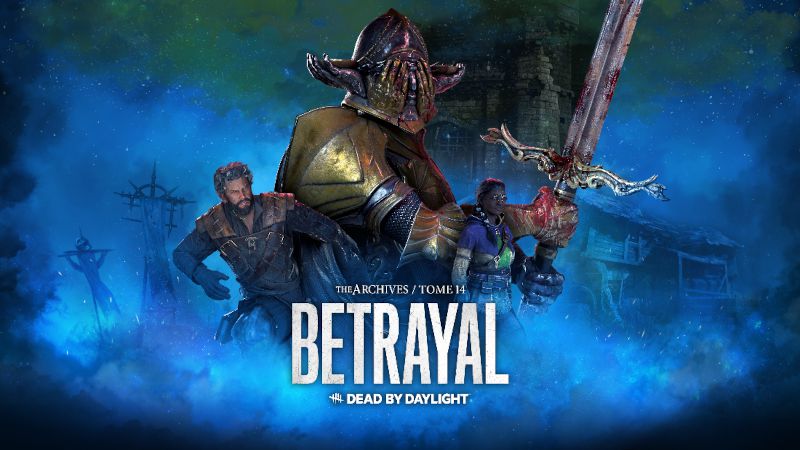 Dead by Daylight's latest Chapter, Tome 14: Betrayal, is the first chapter to pick up where the previous one left off. With the introduction of this new content, players will continue their journey into the medieval world introduced in Forged in Fog, getting new stories for both The Knight and Vittorio Toscano. The Knight has left behind the chivalric code and is out for blood and power. Vittorio has spent eons wandering The Entity's Realms, resulting in madness.
Both The Knight and Vittorio Toscano will have new Rift challenges built around them. These challenges will help players learn how to make the most of both characters. There will, of course, be medieval-themed cosmetics as well.
In addition to the new content, the update also kicks off the game's Lunar New Year Event, otherwise known as The Moonlight Burrow. During the event, the Entity's Realm will be filled with seasonal decorations, rabbit lanterns scattered through Trials will provide speed buffs, and Red Envelopes containing cosmetics and Bloodpoints.
Of course, a seasonal event means stuff to buy in the shop as well, so there are Lunar New Year cosmetics. Well, they're Resident Evil cosmetics with a Lunar New Year theme.