How many dungeons will Dragonflight have? We can let you know.
Updated: Nov 24, 2022 5:40 pm
World of Warcraft is about to get its latest expansion pack, but that prompts the question, how many dungeons does Dragonflight have?
The number of new dungeons bought into the game can significantly impact the gameplay. From how long you'll be playing to how much fun you'll have doing it.
Read on to learn how many dungeons you'll find in the new content.
Dragonflight How Many Dungeons Are There?
The new Dragonflight expansion adds eight different dungeons to World of Warcraft. Half of these dungeons will be available to anyone still leveling up their character, while the other half are max-level instances.
This is the same as WoW Shadowlands, which received eight new dungeons with a 50-50 split between end-game content and dungeons for newer players.
BUY NOW: Samsung – Galaxy 13.3″ 4K Ultra HD Touch-Screen Chromebook
Of course, the expansion will also adjust how the standard Mythic+ rotation will work. We know that only 4 of the eight dungeons are making their way into the rotation, but we'll have to wait for a new Mythic+ Dungeon season to see if any more make their way in there.
Dragonflight Dungeons List
To make things as easy as possible, we've listed the different dungeons below with brief ideas about what you'll face in each one. Remember, Shadowlands dropped the level cap from 120 back to 60, resulting in Dragonflight increasing the cap to 70 again.
Leveling Dungeons
You'll be able to tackle these dungeons while trying to hit that new level cap of 70.
Brackenhide Hollow
This dungeon is one of the largest settlements of Gnolls in Azeroth and also happens to leak decay and death out into the rest of the world. You and your party will have to go there to stop the corruption from spreading too far.
Ruby Life Pools
The Ruby Life Pools are a sacred place for the Dracthyr, where their ancestors came from. These places are significant to the Dracthyr, which is also why the Primalists are trying to ruin them, which you should stop.
Uldaman: Legacy of Tyr
This is a new version of the original Uldaman dungeon found in Badlands. This time, the dungeon's storyline focuses on the Dracthyr attempting to recover Tyr's Memory to try to restore some power to the Dragon Aspects.
The Nokhud Offensive
This is probably the most interesting level-up dungeon since it's a battlefield. With a bunch of clans in the Ohn'ahran plains warring over a captured spirit, it's up to you to go in there and try and sort it all out. Shocking.
editorpick
Editor's pick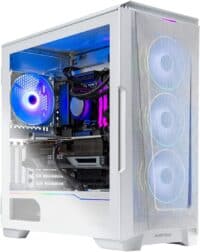 $500 Off
Skytech Eclipse Gaming PC Desktop (RTX 4080)
editorpick
Editor's pick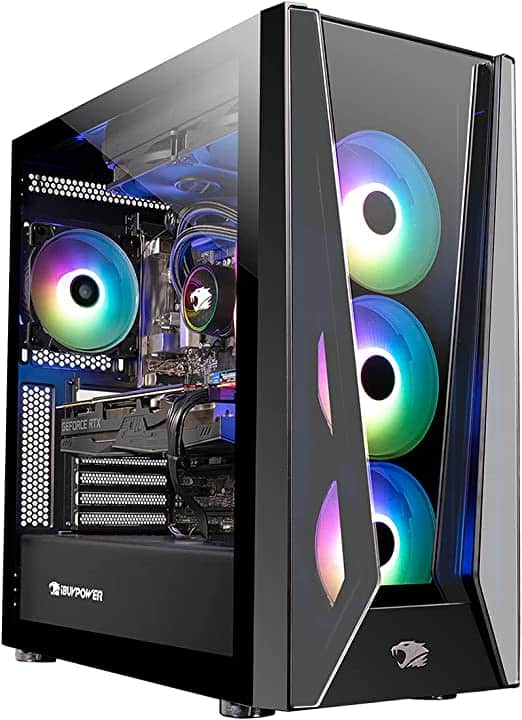 $350 Off
iBUYPOWER TraceMR Gaming Desktop (RTX 3080)
editorpick
Editor's pick
$300 Off
CyberPowerPC – Gamer Master Gaming Desktop (RTX 3060)
editorpick
Editor's pick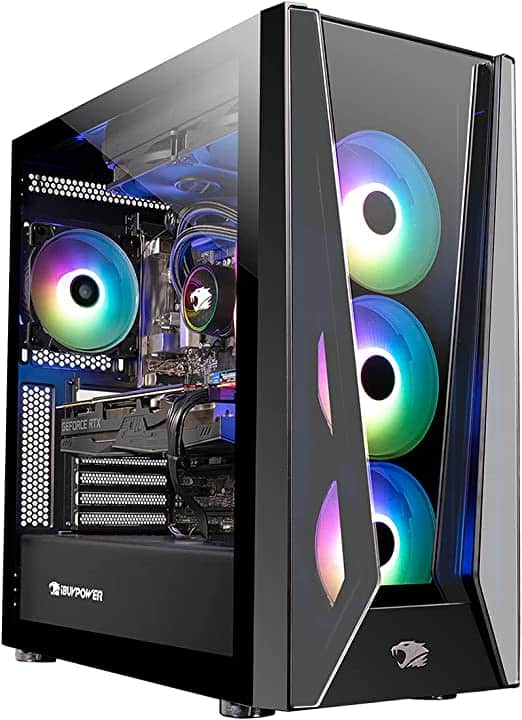 $300 Off
iBUYPOWER – TraceMR Gaming Desktop
editorpick
Editor's pick
*Prices are subject to change. WePC is reader-supported. When you buy through links on our site, we may earn an affiliate commission. Learn more
Max-Level Dungeons
These dungeons are intended for players who have already hit the level cap.
Neltharus
At least partially, this is another dungeon focused on the new Dracthyr race. With the Obsidian Citadel unprotected, a bunch of Djaradin has made their home in the location of the Black Dragonflight's treasure hordes. Time to go and reclaim it.
Halls of Infusion
The halls of infusion are responsible for keeping the Red Dragonflight alive and healthy. Since things have started getting a bit more active again, Primalist forces have invaded, and you need to go in there and clear them out.
The Azure Vault
Long ago, the Blue Aspect went a bit mad, but before that, he locked away a bunch of his magical tomfoolery inside a big blue vault. Now its defenses are starting to weaken, and there is no telling what could be inside, but someone had better go and find out.
Algeth'ar Academy
By far one of the more interesting max-level dungeons in the new pack, this dungeon sees you attending a world-famous dragon-based academy that has just broader its rules on which species are allowed to enroll. You'd be mad not to try it out.
Dragonflight How Many Dungeons FAQs
How many raids will Dragonflight have?
Currently, 4 out of the 8 new Dragonflight dungeons are entering the Season 1 Raid Rotation.
What is the level cap in Dragonflight?
Dragonflight takes the WoW level cap back up to 70 after it was dropped from 120 to 60 in Shadowlands.