Crunchyroll has announced the nominees for the 2023 Anime Awards and Cyberpunk: Edgerunners is one of the top series in terms of nominations.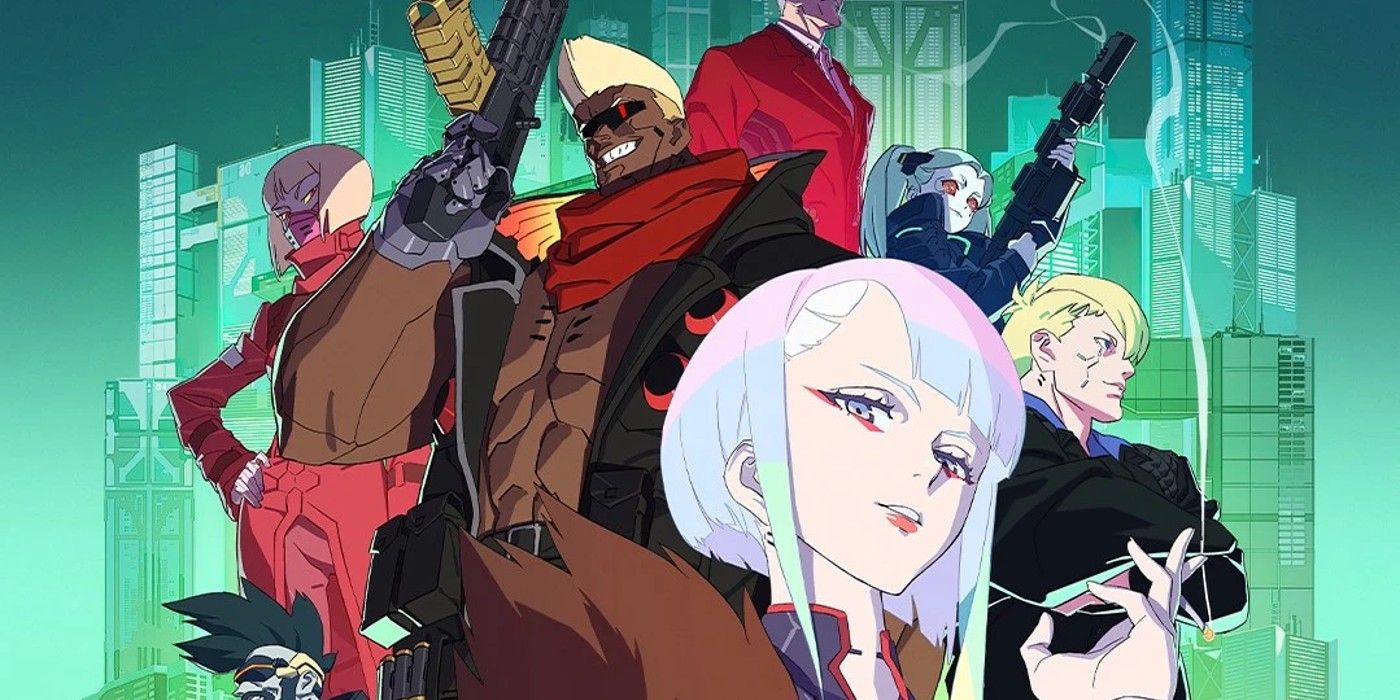 Following the announcement of the nominees of Crunchyroll's 2023 Anime Awards, Cyberpunk: Edgerunners has proven to be a frontrunner in terms of nominations. Considering its inspiration, this comes as a bit of a surprise. Its untraditional development speaks volumes about how impressive this showing is for the anime.
Cyberpunk: Edgerunners released in September 2022 and has garnered twelve nominations (thirteen, including the French vocal performance for Lucy's voice actress, not available on English ballots). This is equal to the nominations that Attack on Titan Final Season Part 2, and is only under Spy x Family which has seventeen nominations. The categories Cyberpunk: Edgerunners was nominated for include: Anime of the Year, Best Character Design, Best Animation, Best New Series, Best Opening Sequence, Best Score, Best Director, Best Main Character, Best Supporting Character, Best Action, Best Drama, and Best Voice Artist Performance (English)/Best Voice Artist Performance (French).
Related: New Anime Tomo-chan is a Girl! Fuses Shonen & Shojo For Comedy Gold
Cyberpunk: Edgerunners More Than Deserves its Nominations
Yoh Yoshinari is the nominee for the show's character design and TRIGGER is nominated for the show's animation. The "This Fffire" opening sequence has been nominated and Akira Yamaoka is the composer behind the nominated score. Yamaoka is known for his work on scores within the Silent Hill video game franchise from Konami. Director Hiroyuki Imaishi is one of studio TRIGGER's co-founders, known for his work on Gurren Lagan and Kill la Kill. David Martinez, Cyberpunk: Edgerunners' protagonist, is up for best main character, while Rebecca is nominated for best supporting character. The voice actor for David, Zach Aguilar, received the English voice performance nomination. He has also known for his voice work as Tanjiro Kamado in Demon Slayer: Kimetsu no Yaiba and has roles in two of the Best Film nominees (Bubble and Dragon Ball Super: Super Hero).
Cyberpunk: Edgerunners Adds to the Anime Landscape in a Non-Traditional Way
Cyberpunk: Edgerunners is based on the video game Cyberpunk 2077, which was developed and released by CD Projekt Red in 2020. This is very different from many other anime series, including those also nominated in this year's Anime Awards. Many are based on manga series or light novels. Even many other video game adaptations use mobile games as their source material. Additionally, while CD Projekt Red is a Polish company, this is very much a Western project by many markers relative to traditional anime. In many regards, this is a nontraditional series for anime, and its success is a welcome change of pace. It provides a new story within the broader cyberpunk genre and paves the way for slightly more Westernized productions, while also incorporating classic elements of anime and iconic Japanese media that has come before.
Furthermore, many anime series – including several of those that have been nominated, are bigger franchises or at least have multiple seasons. If not, they could very well have more to come in the future. Both Dragon Ball and One Piece films are expansions on established franchises, while shows like Attack on Titan and Demon Slayer have had or will have additional seasons. Cyberpunk: Edgerunners has already had its run and the developers have already stated that there are no plans to continue the story with another season. Additionally, while the anime was based on the video game, it isn't a franchise as well established or beloved as other franchises in that industry.
Remarkably, Cyberpunk: Edgerunners itself was integral in reviving interest in Cyberpunk 2077 and encouraged a sales boost. The series took heavy inspiration from its source material and paired it with strong storytelling and excellent traditional anime elements (animation, music, development). Cyberpunk: Edgerunners has shown that non-traditional anime can be as successful and beloved as traditional anime and it seems likely to be a fan-favorite in Crunchyroll's Anime Awards this year.
More: Pokémon's First Movie is Still its Best, Even After Two Decades
Source: Crunchyroll 2023 Anime Awards