A newly released Steam game is priced at a jaw-dropping $2,000, but it doesn't even take two hours to complete it.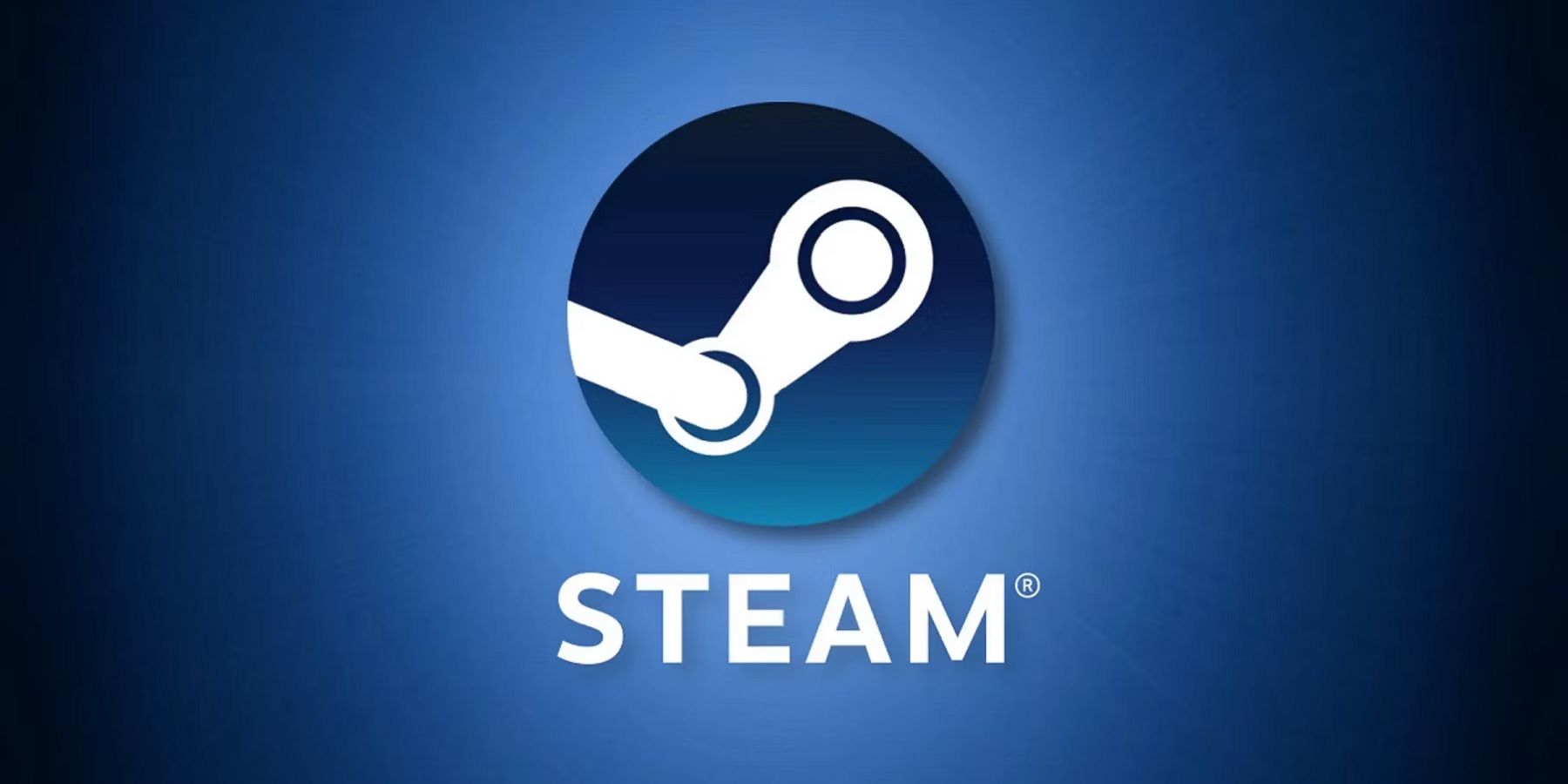 Indie developer ProX has launched a new Steam game called The Hidden and Unknown that costs $1,999.90 and is shorter than two hours. There are all kinds of expensive games on Steam, but this over-the-top $1,999.90 price tag for The Hidden and Unknown makes it the most expensive game on Valve's digital storefront.
Unsurprisingly, the $1,999.90 price tag for The Hidden and Unknown on Steam is going to be prohibitive for many gamers who won't be able to afford such a steep asking price. The game, which released on January 23, currently only has two user reviews. Both reviews recommend the game, with one stating that it's "worth every penny" and the other saying that they would buy the game again, awarding it a 10/10 score.
RELATED: 7 Year Old Steam Game is Getting a Price Increase
TheGamer reached out to The Hidden and Unknown's developer ProX to figure out exactly why the decision was made to price the game at nearly $2,000. ProX explained that they priced the game "as it feels right" to them, and that it was their "right" to do so. However, they pointed out that since it's likely players will complete The Hidden and Unknown within two hours, users should be able to refund their purchase. "[…] you can finish the entire story, and then refund the game as to ensure that you do not feel cheated out of your money," ProX told TheGamer.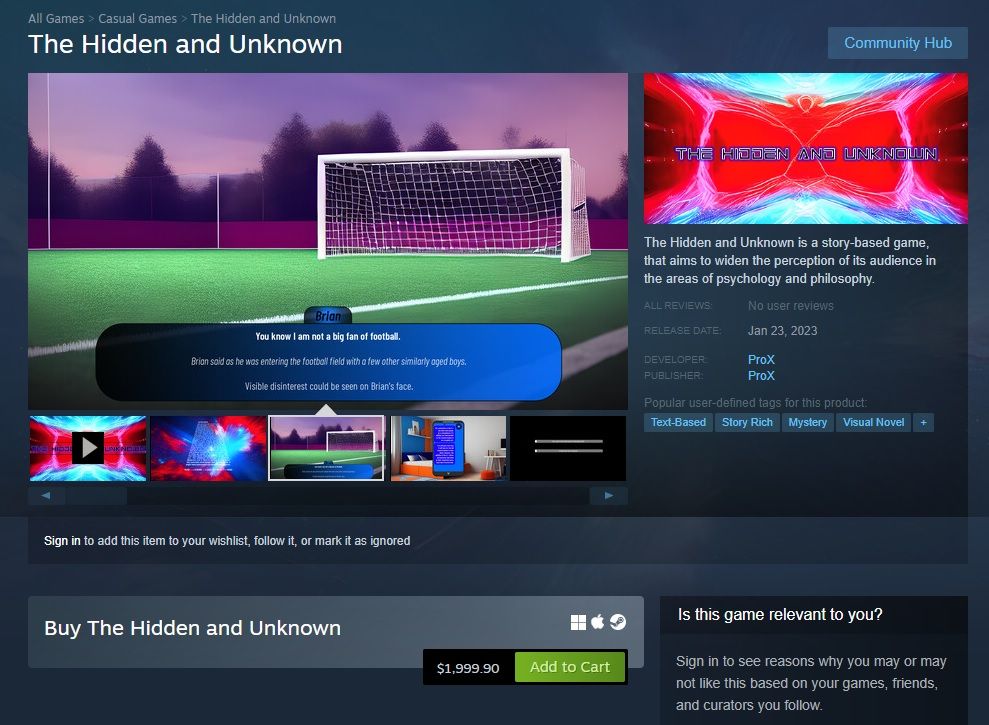 As for what The Hidden and Unknown actually is, the game is described as a "story-based game" based on psychology and philosophy. The short trailer on the game's official Steam page shows a red and blue background with the words "story, unpredictable, prediction, future, and mystery" displayed before they're removed and replaced by "confusion guaranteed." At the bottom of the game's Steam description, it warns, "If you are often getting offended instead of reacting rationally, avoiding this game would be a wise action."
While listing the game for $1,999.90 may mean the vast majority of people won't bother buying it or will otherwise purchase it and then refund their money, it may turn out to be a clever marketing ploy. Listing the game for such a high price will draw attention from people wondering why the game is so expensive. It could also catch the eye of rich Twitch streamers who may want to drum up interest in their stream by buying a game with such a high price point and stream it for their audience. With so many new indie games hitting Steam every single day, it's quite possible that The Hidden and Unknown would have flown completely under the radar if it didn't debut with its $1,999.90 price tag.
MORE: Gamers Looking For Hilarious Multiplayer Experiences Should Consider a Steam Deck
Source: TheGamer