Inaugurated in 2005 to reach new audiences with its innovative anime series, Fuji TV's noitaminA programming block has had a rich and successful history of content, breaking out of its original exclusively female-oriented material to include all sorts of genres and styles. In the 18 years since it was first launched, noitaminA has featured works produced by Bones, Madhouse, MAPPA, Production IG, Wit Studio and Cloverworks, the companies behind many of the most successful anime series of recent years — Death Note, Fullmetal Alchemist, Attack on Titan and Spy x Family, just to mention a few.
Initially focused on shojo and josei shows, which traditionally target younger and older teenage girls, noitaminA quickly expanded its horizons to include other genres and even experimental works. While in 2005, Fuji TV opened the programming block with Honey and Clover and Paradise Kiss, both shojo/josei anime, a horror anthology series, Mononoke, was released in 2007. Considered an avant-garde show because of its directing and peculiar style, the series proves noitaminA's willingness to bet on innovation and refreshing content. Since then, the block has broadcast plenty of shows — some better than others — and collected a great number of successes, consistently shining for its adult-oriented, high-quality and ground-breaking content.
RELATED: Do Different Anime Studios Ever Collaborate On the Same Project?
noitaminA Holds on to High-Quality Josei Anime: Your Lie In April, Given, Banana Fish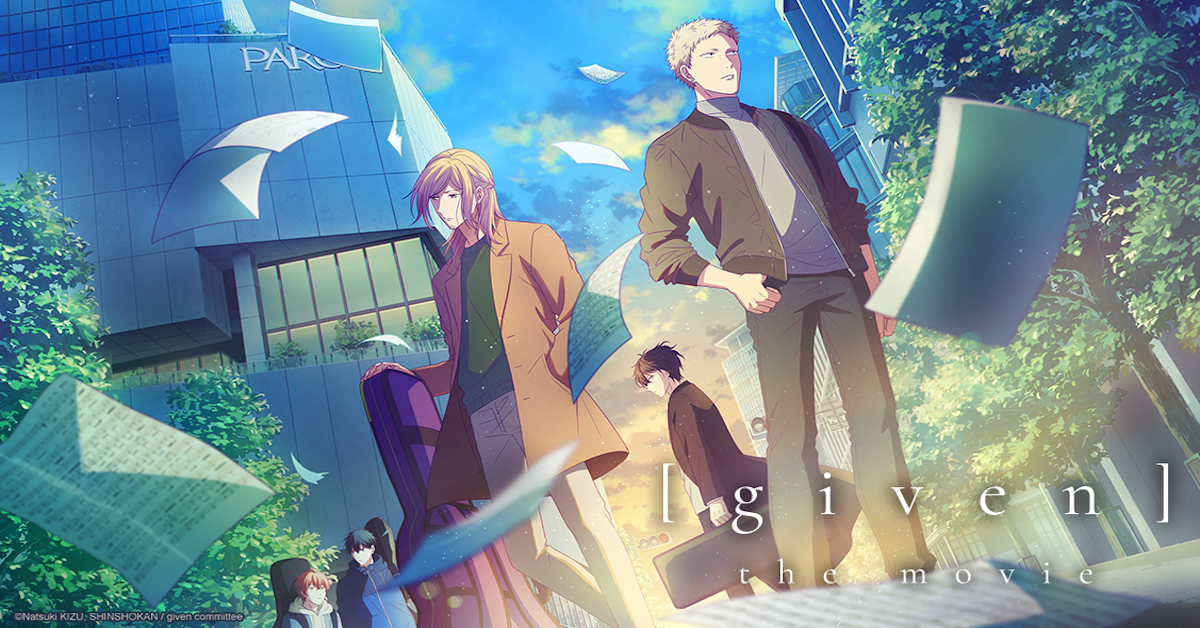 One of the highest-rated anime that noitaminA has ever featured, Your Lie In April stands tall as a mark of quality content. In spite of its shonen label, possibly due to its protagonist being a young piano player and the show focusing on a series of musical competitions, upon closer inspection, Your Lie In April seems to resemble shojo and josei anime more than anything else. Centered around a story of grief, love and metaphorical rebirth, the romance anime gained a huge following and praise from both critics and audiences alike. The story follows Kosei Arima, a child prodigy whose relationship with piano breaks after his mother's death, and his encounter with violinist Kaori. The 2014 anime, produced by A-1 Pictures, is available to stream on Funimation.
Regarding more traditional josei content, noitaminA has recently been dedicated to showcasing anime that features — canonically or not — boys' love (BL) stories. In 2019, the wholesome music anime Given, based on the homonymous manga, was the first of the genre to appear on the programming block. The series follows the formation of a rock band by a group of four students, initially focusing on the romantic relationship between guitarist Ritsuka and vocalist Mafuyu. Fans of BL can find Given on Crunchyroll.
Very different from the heart-warming tone of Given, 2018's Banana Fish also features a very intense relationship between two young men, Ash and Eiji. While it isn't technically a BL anime, the show heavily implies a romantic attraction between the two. Slightly problematic in its portrayal of homosexuality, the anime still has a lot to offer, especially in its blend of mystery, gangster drama and slice-of-life/romantic moments. Perfect for fans of organized crime shows, Banana Fish features the story of young gang leader Ash and the mystery shrouding a dangerous drug, and is available to stream on Prime Video.
RELATED: Given: Was Hiiragi in Love With Yuki?
noitaminA's Darkest Anime Are Its Best: Psycho-Pass, The Promised Neverland, Terror in Resonance, Erased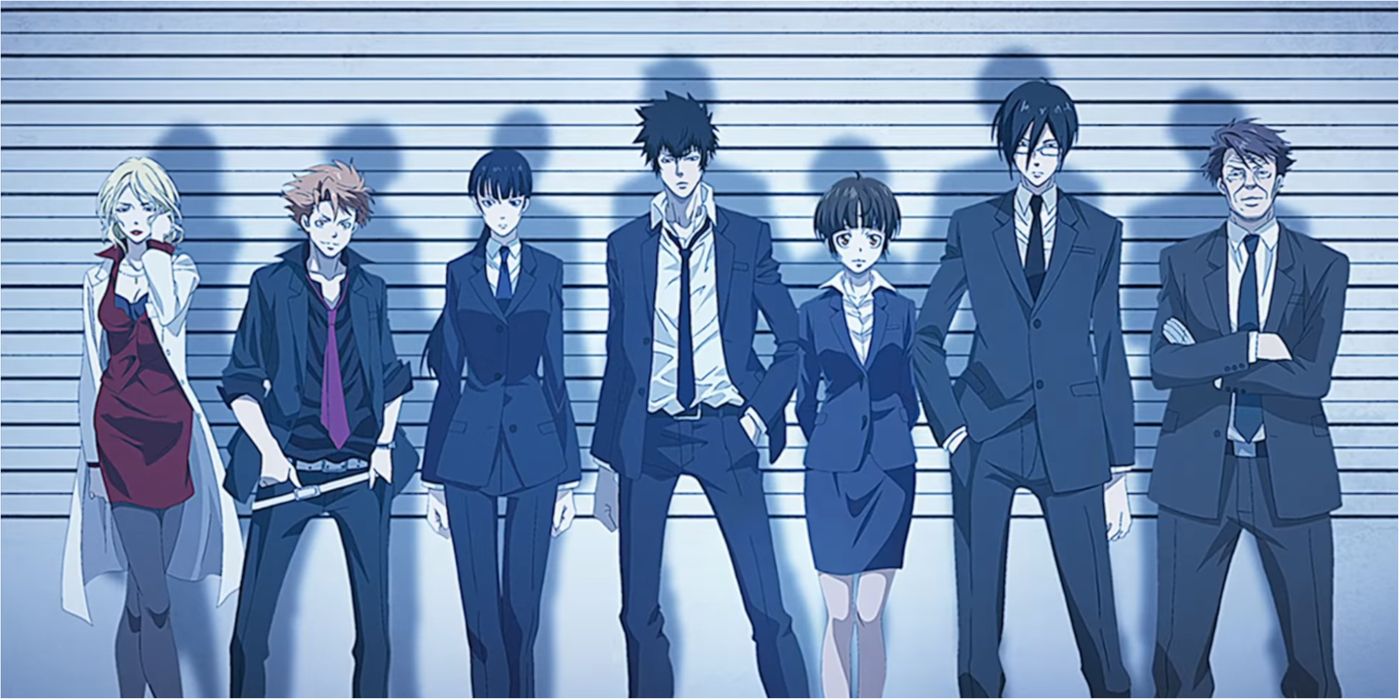 Similarly to Your Lie In April, Psycho-Pass is one of noitaminA's biggest hits. Like Banana Fish, its tone is dark, and the show is intended for an older audience. Now on its third series and with a fourth film about to be released, Psycho-Pass originally aired in 2012 and is set in a dystopian cyberpunk universe where people are given a 'Crime Coefficient' that measures their tendency for crime. In this unforgiving world, inspector Akane Tsunemori starts working for the Public Safety Bureau's Criminal Investigation Division. Acclaimed for its world-building and character writing, Psycho-Pass is a must-watch for thriller fans. The show can be streamed on Crunchyroll.
If one likes Psycho-Pass, 2014's Terror in Resonance will also scratch that same itch. Directed by the legendary Shinichiro Watanabe and blessed by the music of Yoko Kanno, the anime tells the story of a teenage duo — Nine and Twelve — who start haunting Tokyo with a series of terrorist acts. Deeply psychological and imbued with the legacy of Japan's war trauma, Terror in Resonance is a masterpiece of thriller writing with a rock-solid plot and a fascinating set of characters. The anime is available to stream on Funimation.
Fans of mystery cannot avoid stumbling onto the incredibly popular series The Promised Neverland and Erased. Despite their different demographics — the former a shonen title, the latter a seinen — both share structures and themes with Psycho-Pass and Terror in Resonance. 2019's The Promised Neverland follows the story of three orphans who try to escape from an institution that raises them in order to feed them to demons. While the first season far outshines the second one, the anime is still a great example of thriller writing and can be enjoyed for its mystery and psychological elements. Released in 2016, Erased is a time-travel murder mystery whose protagonist, 29-year-old Satoru Fujinuma, is transported back to his childhood in order to prevent a crime from happening. The mystery elements are prevalent in Erased, making it a must-watch for fans of the genre.
RELATED: Forget Psycho-Pass – ID: Invaded Is the Psychological Crime Anime to Watch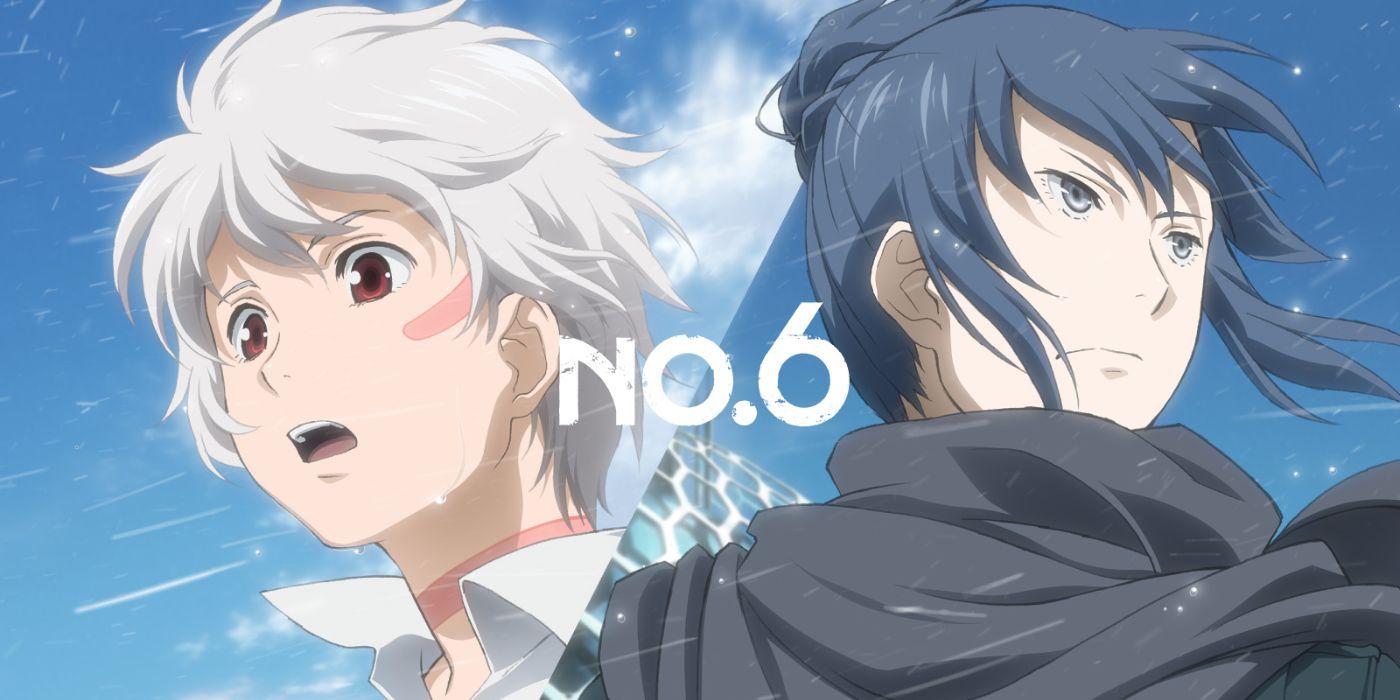 While many other anime series are worth mentioning, first and foremost Ranking of Kings, the 2021 hit series by Fuji TV, it's more interesting to explore a couple of titles that viewers who like noitaminA might have missed. Fans of Terror in Resonance, for instance, may well enjoy No. 6, a dystopian anime produced by Bones in 2011. Following the series of light novels on which it is based, the show is set in a post-apocalyptic world of state-cities where people live ignoring the desolation beyond their walls. After meeting Nezumi, a young boy from outside the city, Shion's life is changed forever. The show's depiction of the dilapidated environment, as well as the relationship between the two protagonists, gives the anime a very specific feel that viewers interested in refreshing works will surely appreciate.
Less innovative but beautifully animated, 2020's The Millionaire Detective Balance: UNLIMITED is perfect for fans of Cloverworks. The studio's anime titles always look beautiful, and The Millionaire Detective is no exception. In this peculiar take on Iron Man and Batman, the Japanese scion of a rich company decides to put his fortune to good use by spending it solving crimes. Side by side with demoted inspector Kato, Daisuke Kambe effectively starts working as a detective, creating chaos with his unorthodox methods. While it isn't a ground-breaking series, the care put into the character design, music and overall style, as well as psychological realism, makes it a comfortable and satisfying watch. The Millionaire Detective Balance: UNLIMITED is available on Crunchyroll.
RELATED: Time and Resource Management Sets Studio Bones' Mob Psycho 100 Apart From MHA
Finally, a few anime series that might have slipped under the radar but are worth checking out include Call of the Night, Kids on the Slope and Silver Spoon. Based on the manga by Hiromu Arakawa, the celebrated author of Fullmetal Alchemist, Silver Spoon is certainly original in its subject matter — it follows the story of a young boy who enrolls in an agricultural school. Kids on the Slope is a jazz music anime focusing on the high school life of three close friends. Praised by critics for its technical and story elements, as well as the music, the show remains unknown to many. Last but not least, the 2022 spring anime Call of the Night is worth watching because of its creative direction, beautiful color palette and interesting take on the vampire genre.
Although it is now a very different programming block from when it first launched, noitaminA remains a synonym for innovation, creativity and bold content. Remarkably varied and often surprising, anime series broadcast on noitaminA are bound to charm audiences for many more years to come.