An anime director transforms former WWE wrestler Mercedes Monè into a Sailor Guardian in this magical girl fan art featuring Sailor Moon.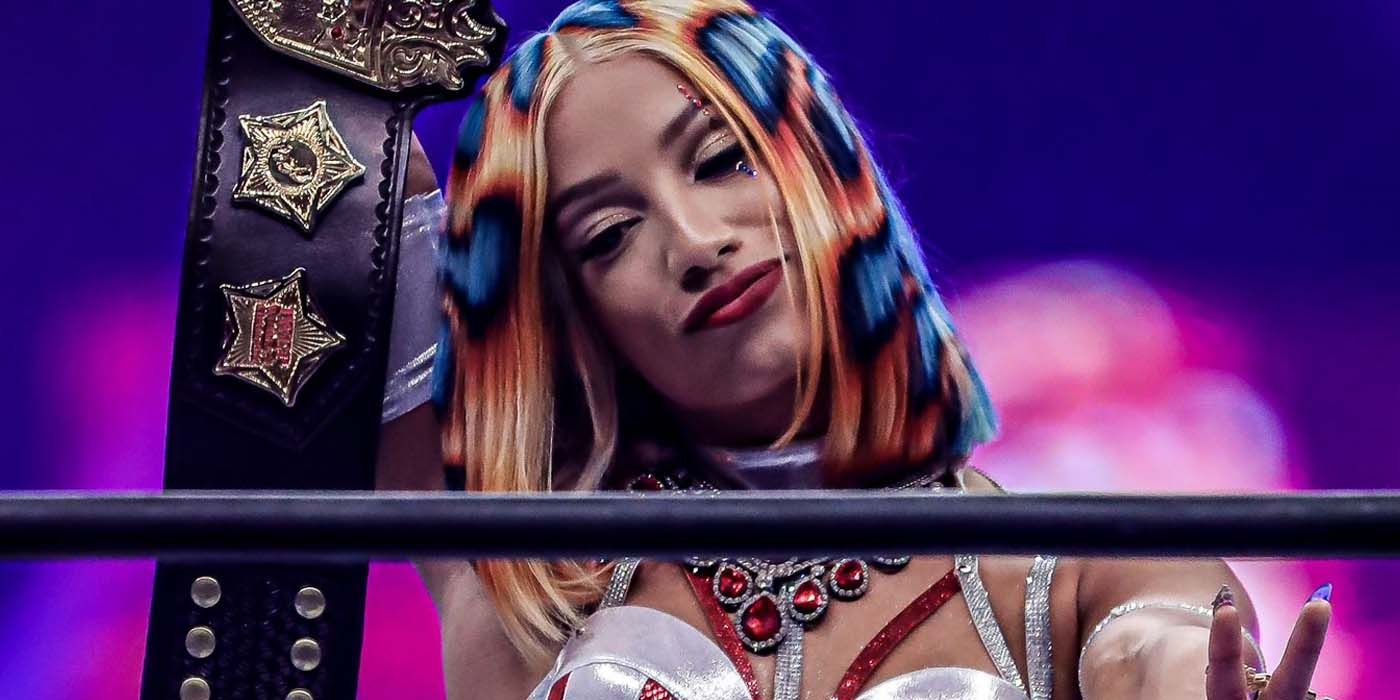 Hisashi Kagawa, an animation director who worked on the 1992 Sailor Moon TV series, drew former WWE star Mercedes Monè as a magical girl for her birthday.
In Kagawa's Sailor Moon fan art, Monè, who previously went by the WWE ring name of Sasha Banks, is drawn as a Sailor Guardian. She's accompanied by Usagi Tsukino in her Sailor Moon form and her crescent moon cat Luna. The fan art was a birthday gift to Monè from Kagawa and HAOMING SHOP, a wrestling-themed clothing brand. The Sailor Guardian design of Monè is based on the Sailor Moon-inspired outfit she wore during the 2022 Royal Rumble. In addition to Sailor Moon, Kagawa worked on anime series like Go! Princess PreCure, Dragon Ball Super and Dragon Quest: The Adventure of Dai.
Related: Sailor Moon Fan Art Depicts Usagi as an Alluring Dark Moon Queen
Following her departure from WWE, Monè signed on with New Japan Pro-Wrestling (NJPW) and debuted her new name and look at Wrestle Kingdom 17. Monè — under her real name, Mercedes Varnado — also appeared as Koska Reeves in Season 2 of The Mandalorian. Season 3 of The Mandalorian will premiere March 1 on Disney, though Varando is not expected to return for the Star Wars series' next outing.
Sailor Moon Is a Fan Favorite
The original Sailor Moon anime TV series ran from March 7, 1992 to Feb. 8, 1997. In 2014, Toei Animation revived the Sailor Moon anime series as Sailor Moon Crystal. The new anime follows the Sailor Moon manga by Naoko Takeuchi more closely, while retaining Takeuchi's original character designs as well. There are three seasons of Sailor Moon Crystal, while a two-part theatrical movie called Sailor Moon Eternal serves as Season 4. A two-part sequel film, Sailor Moon Cosmos, serves as the fifth and final season of the anime reboot and will debut in Japanese theaters on June 9 and June 30, respectively.
Related: Wednesday Fan Evokes Vintage Sailor Moon With Anime-Style Art
Sailor Moon Crystal is available to stream on Netflix, Hulu and Crunchyroll. Netflix has acquired the international streaming rights to Sailor Moon Eternal.
Source: Twitter