It always amazes me that the upcoming next episode of many Japanese anime series is usually still in production as the previous episode is being aired on TV.
That means the anime production studio often has less than six days from one episode being aired to the next one going on air. A short period of time during which all production on the next episode has to be completed.
A situation that, in the past, has caused problems for many anime series, as upcoming episodes are "postponed" due to sudden "production problems".
The latest anime to suffer the same fate is KanColle Season 2: Let's Meet at Sea, the follow up to KanColle: Kantai Collection, and the most recent anime to get its next episode postponed.
According to the anime's official Twitter account, KanColle Season 2: Let's Meet at Sea Episode 4, which was due to air tonight, has been postponed until December 15th, meaning the anime likely has far more problems than production on Episode 4.
In its place, for the next three weeks, the first three episodes of the anime will be aired in the KanColle Season 2 time slot in Japan — again.
When will future episodes of KanColle Season 2: Let's Meet at Sea be aired?
It also appears this may not be the only episode of KanColle Season 2: Let's Meet at Sea to be postponed, as the production committee has also announced the airing dates of future episodes will be decided at a later time.
Sadly for KanColle Season 2, that probably means some viewers will stop watching the show, as who wants to be invested in an anime whose next episode may arrive next week. Or then again may not.
Not when there are many other anime with consistently airing episodes to watch instead.
Interestingly too, KanColle Season 2, Let's Meet at Sea is being produced at a different studio than Season 1's Diomedéa.
Instead, anime production was switched to Studio Engi who, it appears, seems to be having problems doing their job.
Rather than previous director Keizou Kusakawa, KanColle Season 2 is also being directed by Kazuya Miura (Uzaki-chan Wants to Hang Out!).
One of two decisions by the production committee that may not have worked out too well for the popular sci-fi slice of life anime, eh?
Watch the KanColle Season 2, Let's Meet at Sea Season 2 trailer below, and then check out the first three episodes of the anime on Crunchyroll.
Although it may be a while before the next one shows up though, eh?
And that is a pity as, so far, KanColle Season 2 is pretty good.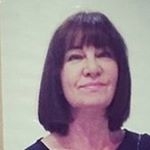 Latest posts by Michelle Topham
(see all)